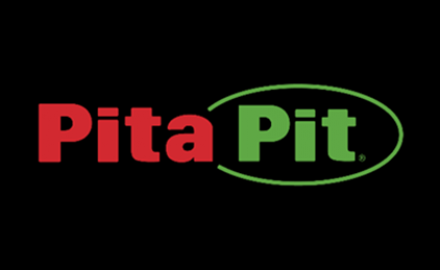 Redeem your points for a $20 Pita Pit gift card
Fresh thinking, healthy eating. It's all about making each pita just the way you like it!
Details
You will receive an email from LEO with the information you need to use your Pita Pit gift card.
Online Redemption Instructions
Enter the gift card number into the Pita Pit Rewards app.
In-Store Redemption Instructions
Show the gift card in-store for the cashier to key in.
Terms and Conditions
To view all the Foodtastic restaurants or check your balance, visit https://foodtastic.ca/. By using this gift card, you accept all terms and conditions. Gift card may be used to purchase goods and services at any participating restaurant location in Canada. Gift card value is in Canadian dollars. No refunds, not redeemable for cash, unless required by law. Treat this card as cash. No replacement card will be issued for lost, stolen and damaged cards or for any unauthorized use. Terms and conditions subject to change without notice. ® Trademarks used under licence. ©2022. All rights reserved.
---
REWARD DELAY
Allow up to 7 business days between placing your claim and receiving your Pita Pit gift card.
---
The value of the reward is taxable, even if you do not receive tax slips.
For more information about the LEO rewards, consult our Frequently Asked Questions (FAQ).