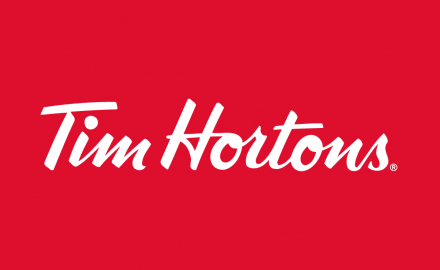 Redeem your points for a $20 Tim Hortons gift card
Digital Tim Cards are a great way to celebrate a special day! Say thanks to a friend or show them you are thinking about them!
Redemption instructions
Here's how you can redeem your Tim Card
Download the Tim Hortons mobile app.
Register or log into your account.
Tap "Scan to Pay", then tap "Transfer Balance from another Tim Card".
Enter the Tim Card # and PIN codes.
Don't have the app?
Print your gift card or save it a PDF.
Bring it into any Tim Hortons restaurant and present at the time of payment.
Terms and conditions
To register, use, review the balance of, and reload this Physical Tim Card® ("card"), visit www.timhortons.ca/tim-card (for Canada) or www.timhortons.com/timcard (for the United States) and follow all on-screen instructions. Transfer the balance to an In-App Tim Card on the Tim Hortons mobile app to use digitally on the app. You may also use, review the balance of, and reload this Physical Tim Card at participating restaurants. Neither the value of this card nor the card itself will be replaced by Tim Hortons if it is lost, stolen or damaged, or subject to unauthorized use. This card cannot be: (i) redeemed for cash unless required by law, resold or transferred for value; (ii) used to make a payment on a credit account; (iii) used to purchase another card; or (iv) used for promotional purposes without Tim Hortons' prior approval. When making a purchase with this card, if the order amount exceeds the value of the card, balance must be paid by consumer. In Canada, purchases made using this card may not be cancelled, returned or refunded and Tim Hortons has no obligation to provide refunds or credits for such purchases. In the US, purchases made with this card are subject to Tim Hortons standard return/refund policy. Cards cannot be exchanged. Any stolen cards or cards sold or resold by unauthorized vendors or obtained or used in violation of card terms and conditions are void. Further restrictions, terms, and conditions apply. Use of this card constitutes acceptance of our full card terms and conditions. For complete terms and conditions (as may be amended in accordance with applicable law) or to obtain more information about this card (including the ways you can check the card balance), visit www.timhortons.ca/tim-card for Canada and www.timhortons.com/timcard for US.
---
REWARD DELAY
Allow up to 7 business days between placing your claim and receiving your gift card.
---
The value of the reward is taxable, even if you do not receive tax slips.
For more information about the LEO rewards, consult our Frequently Asked Questions (FAQ).